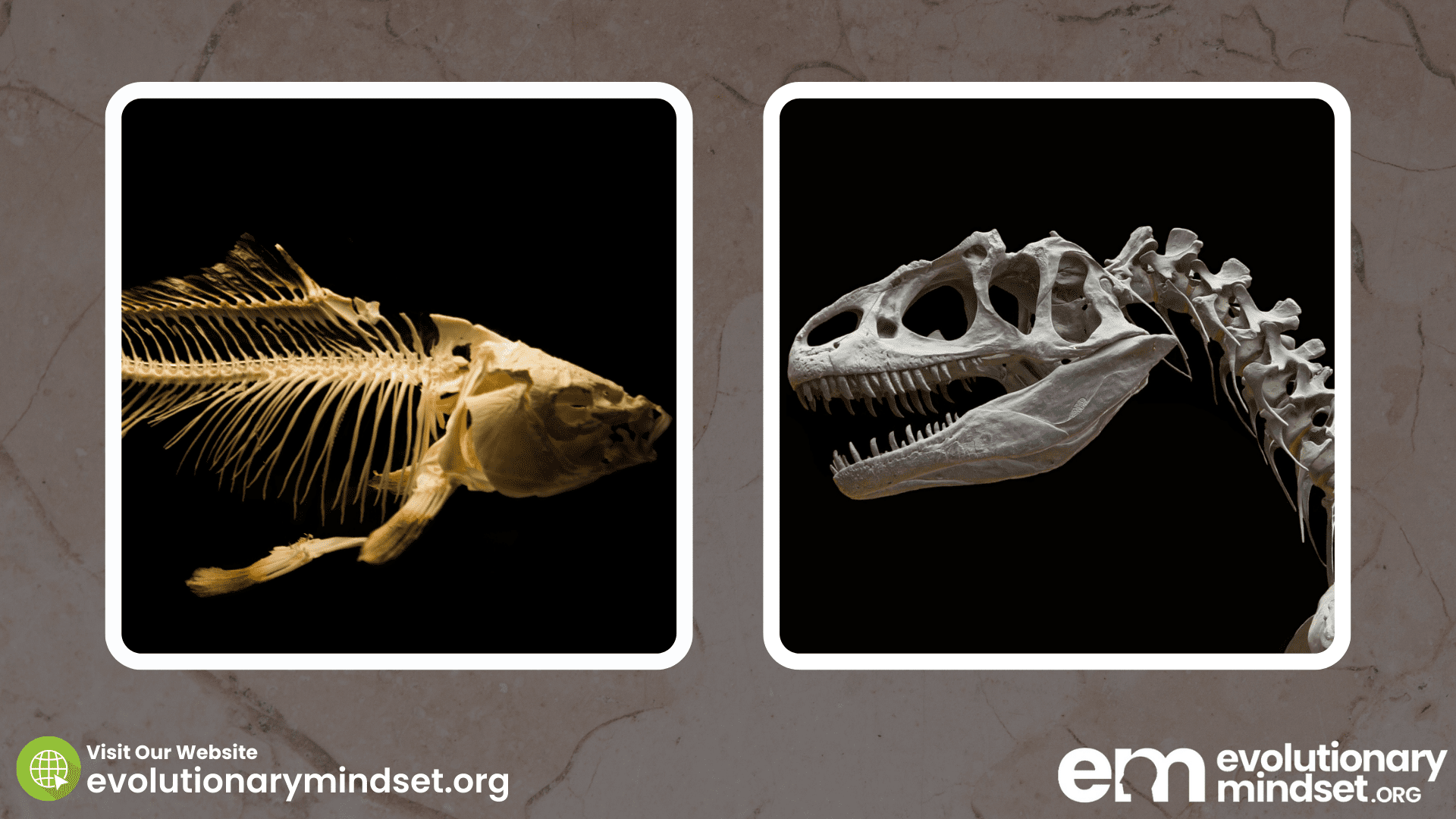 Predicting Dinosaurs… A Company's Fate Based on The Science of Evolution
Today's fast-paced, ever-evolving world necessitates that a company innovates, adapts, and prioritizes both its customers and employees to succeed. Failing in these aspects can spell doom for even the most established names. Here, we examine ten sets of companies that appear to be heading toward obsolescence, facing sales declines or potential sales declines, or tarnished reputations with customers and employees.
As I did previously with my www.innovationpredictor.com research, where I used the science of evolution ratings to assess the likelihood of innovation and growth, here I assess each company's sales trajectory, Glassdoor employee reviews, customer reviews as well as their approach to being evolutionary for put forth this list of those companies I believe are likely to become extinct in the next 20 to 30 years.
My Prediction on Known Brands Likely Facing Extinction:
Claire's (Glassdoor Rating: 2.9): Once a haven for trendy accessories, Claire's now struggles to keep up with changing consumer preferences. Customer complaints about product quality and service have taken a toll.
GameStop (Glassdoor Rating: 2.9): The rise of digital gaming and online retail giants has squeezed GameStop. Their brick-and-mortar model, coupled with customer service issues, is pushing them to the brink.
US Postal Service (Glassdoor Rating: 3.0): While not a traditional business, the USPS faces criticism for service quality and long wait times. With electronic communication on the rise, its future is bleak.
Walgreens (Glassdoor Rating: 3.1), CVS Health (Glassdoor Rating: 3.1), and Rite Aid (Glassdoor Rating: 3.1): These pharmacy chains are bogged down by long lines and prescription errors, eroding customer trust and sales.
Burlington Coat Factory (Glassdoor Rating: 3.1): Lack of clear unique value proposition, customer complaints about disorganized stores, and subpar customer service have become synonymous with the brand.
LA Fitness (Glassdoor Rating: 3.1): LA Fitness has been slow to adapt to emerging fitness trends, such as digital workout programs and interactive fitness technology. With remote work, customers increasingly seek dynamic and engaging exercise options, from home.
Stretch Lab (Glassdoor Rating: 3.4): This relative newcomer is already facing issues linked to poor customer and employee experiences with cagey subscriptions and a disgruntled workforce leading to poor customer interactions.
Macy's (Glassdoor Rating: 3.4) and JC Penny (Glassdoor Rating:3.4): As traditional department stores struggle, Macy's and JC-Penny are no exception. A failure to adapt to changing consumer preferences, continuous promo tactics, and a lackluster in-store experience is hurting the bottom line.
Chewy (Glassdoor Rating: 3.5): While Chewy focuses on pet supplies and online service, customer service complaints have been on the rise. In an era of e-commerce, customer-centricity is paramount.
Rogers (Glassdoor Rating: 3.4) and Xfinity (Glassdoor Rating: 3.6): The internet and telecommunications industries are fiercely competitive, and customer service is and will continue to be a decisive factor. Both these companies are grappling with poor ratings and customer dissatisfaction and the evolutionary competitor will disrupt.
The Cost of Neglecting Customer Service and Employee Experience
These companies are emblematic of a harsh reality—failing to prioritize customer service and employee experience can have dire consequences. The decline in sales is not merely coincidental; it's usually the direct result of disgruntled customers and disengaged employees.
For any business to thrive, focusing on customer satisfaction and employee well-being is non-negotiable. In a world where consumers have numerous alternatives at their fingertips, companies that don't adapt and evolve will find themselves becoming the dinosaurs of the modern marketplace.
Survival of the Fittest: The Evolutionary Missteps of Ailing Companies.
In the Darwinian world of business, survival hinges on a company's ability to adapt, evolve, and stay customer-centric. Those that fail to evolve often find themselves on the brink of extinction.
I will dive deeper into my own personal experience with these companies exploring how I see that they are struggling to adapt to a changing environment and how some even engage in less than ethical business practices all resulting in eroded reputations due to their inability to keep pace with evolution.
Clueless Claires
Once a fashion staple for young consumers, Claire's is struggling to adapt to changing shopping behaviors and evolving fashion trends. In addition, and more importantly, neglecting customer-centricity has eroded this retailer's market presence. My personal experience from over five years ago still sticks firmly in my mind. At the time my daughters were young and in that continuous birthday party stage I last visited Claire's for birthday gifts but after one incredibly bad experience, vowed never to go again. The young, rude sales clerk intentionally skipped me and attended to another customer, and then when she finally got to ring me up the attitude and air of superiority was like a dark ominous cloud over her head. She ended up ringing my order up wrong and when I inquired about it the response was a huff and a puff of inconvenience to her. Current Glassdoor ratings put this company at 2.9 so it is likely Claires continues to be clueless. Unless a complete 180 occurs, I don't see them still being here in 20 or 30 years.
Unknown Letters US Post
The USPS faces challenges in an era of electronic communication, and its evolution into a more efficient, customer-centric entity is necessary to endure. Can they, do it? Will they, do it? I don't recall the last time I wrote or received a letter. I used to mail a parcel of Christmas gifts to my family in Canada each year, but I don't even do that anymore. I used to receive paper statements but now I am 100% environmentally committed and receive digital-only or not at all. The only things that come in the mail are flyers and the occasional official communications from a government entity. Not sure there will be letters in the future – do kids even know how to write anymore??
Wrong Prescription Walgreens
Pharmacy chains have been slow to adapt, and customer service issues have become a stumbling block to their survival. Walgreens has been the most recent unethical culprit in my books. About a month ago I applied for life and disability insurance and as part of the process, the insurance company utilized a third-party data research company that pulled prescription records from all the pharmacists including Walgreens. Unfortunately, a Walgreens employee got it wrong in a pharmacy in Las Vegas over a thousand miles away from my hometown of Seattle and with the pandemic, I had not traveled to Las Vegas in over 3 years. This employee was filling a prescription for another patient with the same name, and the same birthdate but a different SIN. This error caused my application to be flagged with the insurance company and I had to spend much time on the phone, on email, and back and forth between the insurance company, the data company, the prescribing doctor in Las Vegas, and Walgreens. I opened a file with Walgreens and made over five phone calls with promises from them to fix it and get back to me and to this date, Walgreens has not gotten back to me. The insurance company finally agreed to sign me on without reconciliation given that all other indicators pointed to me living a healthy lifestyle for many years to come.
The Heat is On Burlington Coat Factory
Customer complaints regarding in-store experiences indicate a lack of adaptation in the retail sector for this discount clothing store. Like the extreme weather patterns, we are all experiencing, Burlington Coat Factory's business oscillates between warm and cold. Battered by heavy labor shortages and shrinking margins. As reported by their CEO; "We executed poorly in 2022, once we corrected these mistakes later in the year, we saw improvement." Their core customer, the lower-income shopper, has been under significant economic pressure which they say resulted in considerable in-store markdowns and overall losses. From my own personal experience of going there a few times in any given year when I wanted a somewhat trendy clothing item for low cost, I don't recall seeing any employees offering service other than the cashier taking my purchase. The experience is blasé at best.
Macy's Sale?
The traditional department store model is in decline, and Macy's must evolve by embracing e-commerce and elevating in-store experiences to thrive in the future. Will they, do it? Or will they be on sale? Only time will tell with this legacy brand. I went to Macy's at the start of the year to find a specialty item for my daughter and at the checkout, we were convinced by the talented sales associate to get the Macy's card for the 20% additional discount making the item 50% off by the end. The cashiers are very good at upselling their credit cards and once again I fell for it as I had done about 5 years back when I made a similar obscure purchase. Here again, I received the statement of what I owed (approximately $20) in the mail but did I remember to set up the payment account in my bank account to pay it or mail in a check to pay it? No of course not as I am too darn busy, so I got dinged the interest charge and late fee (totaling $30) so my $50 item that was half off to $25 was now actually $55. Well done Macy's. I paid the amount owed, the interest, and the late fee and canceled my card the next month. Why do I go to Macy's again?
Xfinity Comcast Cluster
For telecommunications and related service providers, adaptation to evolving customer needs and expectations is imperative for success. Poor customer service ratings signal a lack of evolution and probably indicate bloat at the top from monopolizing the market. My favorite, least favorite example without exception is Comcast Xfinity. Here is my story… Back in April, I had to switch out my business credit card and unfortunately, with the new card, something went awry with the card being declined the Comcast Xfinity payments (for my business internet). Additionally, unfortunately, Comcast Xfinity did not call me, they did not text me or they did not email me, so I had no idea and didn't notice in my monthly statement that the payments were not being made. So, at 3 months and $612 owed, Comcast Xfinity decided to shut down my internet cold turkey without any warning whatsoever. You can imagine how painful that is for someone who works from home and relies on the internet. I literally had to drive a block away from my house to get roaming cellular to search on my cell phone for the Comcast Xfinity 1 800 customer service number and phone them. They answered Comcast Xfinity, knew the exact amount that I owed, and said I needed to pay it immediately to get my internet service back on. After texting me a payment link, I was going through the process of filling in the form with my payment information I noticed nothing said Comcast Xfinity, so I complained to the customer service rep about how mad I was at the terrible service and now they didn't even have a payment link that named the company, and my questions was is this a scam. The guy turned me over to his manager who I continued to complain to until he hung up on me. Of course, then I thought yes this was indeed a scam, so I phoned Comcast Xfinity back but this time the Bellevue store location number, they looked up my details again, and the same amount was still owed so it did not show that a payment was made. I paid the $612 again. This time I figured for sure I had been scammed so I phoned my credit card company who said only one $612 payment had been made. I breathed a sigh of relief. Well, that was for about a week until I went back into my credit card account and found four separate charges totaling over $1400 from various Comcast Philadelphia, Xfinity Bellingham, etc. on my credit card. Needless to say, I disputed the fraud charges, but I am not even giving you all of the twists and turns of this saga and how many phone calls and a visit to the store ultimately got my internet back in good order. I am convinced that someday in the future, a customer-forward-thinking company will disrupt the space and send Comcast Xfinity packing. I would happily pay considerably more for my internet with a decent customer experience.
Stretching the Subscription
Stretch Lab is a relative newcomer to the retail franchise health services space and already it is wrought with service issues. The concept is good, albeit likely a fad, unfortunately, the pricing and packaging around the services leaves a lot to be desired. Misleading customers from the get-go seems to be the practice. I was referred to Stretch Lab by a fellow soccer player who suggested I give them a try to heal my soccer injury. The "flexologist", as they are referred to, did a nice job deep stretching me but the stretching of the truth on the administration side of the sale was cagey at best. I was offered a three-month subscription upfront. I know that companies are all pushing for subscriptions because they know people forget to cancel and then the next thing they know they've paid for months and not used the service. No one said anything about packages to me – it was a minimum three-month subscription either once per week or twice per week. I opted for the once-per-week and agreed to the three months. I never said anything about wanting a long-term, month-to-month service. They did not mention anything about me needing to email them or that I had to give them a month's notice before I was allowed to cancel the subscription even after I had completed the three months that I committed to. I mentioned that I would stop the service after I completed the three months and finally about two weeks before the term was up, I decided to call and make extra sure they had the message that I was canceling, and they told me I needed to email their GM. So, I did. No reply. So, I emailed the GM again. No Reply. So, I decided to call again since another week had gone by. No reply that day but finally a call and voice mail the next day. I called back and finally reached someone who proceeded to tell me that I had to give at least 30 days' notice and that they were going to continue to charge my credit card for a fourth month. Her attitude again was this air of arrogance and how stupid of me to even question the charge of my credit card. The company is on the pedestal, the customer exists to serve the company. What I will tell you is that any business with these types of sketchy sales practices and arrogance around customer service will not be in business long-term. People are not stupid. We know when companies are stretching the truth and taking advantage of us.
The science of evolution teaches us that those organisms capable of adaptation and resilience are the ones that survive. The same principle applies in the business world. Neglecting customer service and employee experience can render even established giants susceptible to extinction. As Charles Darwin once stated, "It is not the strongest of the species that survive, nor the most intelligent, but the one most responsive to change."
For businesses, responsiveness to change, innovation, and customer-centricity are the keys to survival. These ten companies serve as cautionary tales, illustrating the consequences of neglecting the evolutionary imperative in the corporate world. Only those who embrace adaptation will have the opportunity to evolve and thrive in the ever-changing marketplace.
As we observe these businesses facing potential extinction, it serves as a stark reminder that in the ever-evolving landscape of commerce, the customer and employee experience are the cornerstones of enduring success. Neglecting these fundamental aspects can lead even the mightiest of corporations to a bleak and uncertain future. Read more about evolutionary culture and evolving your entity in my book EVOLVE FOR GROWTH – Buy it on Amazon or here https://www.evolveforgrowth.com/growth-book
View the video on Youtube