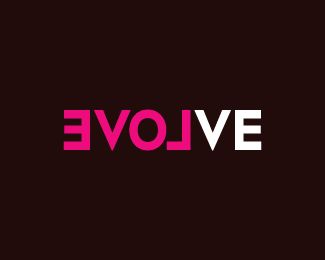 I'll start where most people start off, introducing myself based on my professional background. I am a 35-year skilled marketing executive and entrepreneur with corporate and consulting work experience across various business disciplines including traditional marketing, product management, and business strategy. My background includes leadership roles with companies including Getty Images, SonoSite/Fujifilm, Microsoft, EdenHome.com, DreamBox.com, DayEDigital, Zuper, and many more!
My formal education includes a Diploma in Technology, a Master of Advertising (C.A.A.P. Designation), and a mini-MBA in Digital Marketing from the Rutgers University of New Jersey. More recently I also trained with Unicist.org in their Master of Science of Evolution program. Plus, I am certified in Pragmatic Marketing (Product Management) and active with Product Marketing Alliance and other professional development organizations.
I would consider myself a lifelong learner, having read thousands of books and I believe I have continually grown and evolved throughout my career, prioritizing an evolutionary mindset and the belief that I am growing more and more every day toward LOVE (GOD).
But who am I really as a person? I was born in 1968, in a small town in Canada to a pair of what I would call redneck hillbillies, who are proud to be atheists (and have next to zero personal growth).
I am mid-life, and currently single, having grown, contracted, and continually evolved through very significant personal growth events and after getting divorced.
Some would describe me as annoyingly analytical (I self-reflect ALOT, lol maybe too much?!). I am also VERY creative which requires a strong conceptual thinking ability. Funny story… in high school, I was looking to go to a graphic design school but made "a mistake"; it turned out to be a business school (advertising program) and so my testing, trying, and adapting continued…
I would consider myself a risktaker and therefore high on the failure meter as well. The result has been high growth. I have lived in two countries, and three cities, I've worked for over twenty different companies and another twenty or more different company clients in consulting or as a company owner.
I would say I have ethics (morality), high "conceptual intelligence" (capacity for conceptualizing things that don't yet exist), and a decent level of emotional intelligence plus over the years I've developed a high level of strategic intelligence. These are the four main criteria for an evolutionary mindset.
But, most importantly, I have FAITH. I believe in a "Higher Power". LOVE. God or the "Greater Good".
Many Attempts, Failures, Success = Much Learning and Growth
As mentioned, I am a single mother, business executive, and entrepreneur, and even during my marriage, I took on the majority of the home front duties as my ex traveled much of the time and so I have been operating not in the traditional way for most women. Perhaps this has resulted in a very different perspective and potentially high growth modality.
I've often done things differently, for example, my education was 100% self-funded and I landed my first job during a recession in the '80s by bringing in a client to the advertising agency that I was doing my (school) internship with. They didn't have a job opening but I made a job opening by showing how I could add value to the agency.
I was one of the first female soccer players and the first female soccer referee in the town I grew up in and went on to play premier women's soccer on a Vancouver, BC team that won the Canadian Nationals four years in a row. I also referred to the national "A-League" level (officiating the Vancouver Whitecaps during the few years that the MSL was defunct) when female referees were just beginning to get the notice they deserved in Canada. These are some of my successes, but I must mention it followed many, many years of failing. I think I played on a losing team for about seven or eight years of the nine years that I played youth soccer and so I developed a lot of grit, determination, and some pretty good defensive skills 😉
On the professional front, I earned accolades as well including winning the B2B Catalog Marketing Awards in 2000 when I was the Director for EyeWire.com and I was the winner of the Website B2B eCommerce Awards in 2012. These are successes, but they come from many years of failure, success, failure, success… resulting in continuous contraction and growth and evolving through my roles.
Marketing for high-growth (high contraction) companies, startups, and early-stage companies can make for a very volatile career, resulting in high growth and many contractions for me personally in my career. I have been laid off (or in various forms of being eliminated) from over ten different jobs or companies over the years.
Throughout all of this, I have had some payouts and some monetary losses but ultimately, it's resulted in my being 'self-made' with my personal net worth has grown over 300% since arriving in the USA. I came just after 9-11 with less than $5K in my bank account and now I own a business, my home outright, and other rental properties with small mortgages, and I am set for retirement "Freedom 55".
This is all without the help of anyone. I have no family money, no family support really and no 'easy money. If I told you more about the obstacles I've faced including a myriad of personal trauma and job trauma, you would know that I have more grit, courage, drive, and determination probably than most.
What has been the difference? I have been able to tap into and capitalize on an evolutionary mindset for certain. And I feel I am truly blessed.
My Why? My Purpose:
My purpose stems from my belief in GOD. I believe in SCIENCE. I believe in EVOLUTION, AND I believe in LOVE (GOD) – the most powerful energy source that exists in our world. I personally believe in the science of the powerful LOVE energy source pulling us along in evolution. I believe if you choose love over and over you will evolve towards LOVE (the source) which sounds like heaven and heaven sounds like love.

My Mission: Tell the world about EVOLVE to LOVE. Leave the world a better place. Lead my children to be better, evolve more, love more. Lead others to LOVE.