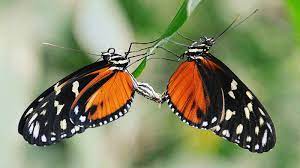 4 Key Attributes of Evolutionary Mindset
Having an evolutionary mindset is key to ensuring long-term growth and survival. Adopting an evolutionary approach helps to accelerate innovation and growth for your "entity" (individual, group, team, business, society, culture…) An entity with an evolutionary mindset has:
High Moral Intelligence – Selfless, the greater good, focused on others-first
High Conceptual Intelligence – Results-focused, value-add
High Emotional Intelligence – Empathy, put yourself in another's shoes
High Adaptability – Courage, risk-taking, with a "try and see approach"
Evolution of the Brain: Fixed, Growth and Evolutionary Mindset
Science shows that the human brain is evolving, and the more evolved brain shows a higher capacity for emotional connection, growth, adaption, and altruism.
Social Instincts: The Evolution of Moral Intelligence
Initially, humans are driven to develop three instincts: sexual, parenting, and sociability
Out of social instincts, humans developed a moral sense of "Love thy neighbor as yourself"
We all fall on a spectrum of "moral sense" from low moral (selfishness) or base-level sympathy to empathy and true altruism (selflessness)
Evolutionary Mindset – the growth mindset is a powerful concept, but it's not enough.
The next step is the evolutionary mindset, which includes everything needed to create a high-performance organization. The evolutionary mindset is the key to organizational success.
The evolving mindset begins with a true quest for knowledge. This quest awakes the inner curiosity that each of us has inside. We're ready to look inward, evolve ourselves as a person, and do the hard work that it takes to be a true contributor to the greater good.
An "Evolutionary-Mindset" means not just saying yes to learning and growing – it means asking, what can I do in the external world? – and saying yes to learning about yourself as a human being.
Where am I creating problems through my behaviors? Where are my emotional states creating disturbances for other people? Is it possible that I am the problem? How am I not stepping up and taking full responsibility for my behavior? These are some examples of hard questions people with an Evolutionary Mindset ask themselves.
An entity with an evolutionary purpose operates in the wider context to focus on contributing to the greater good.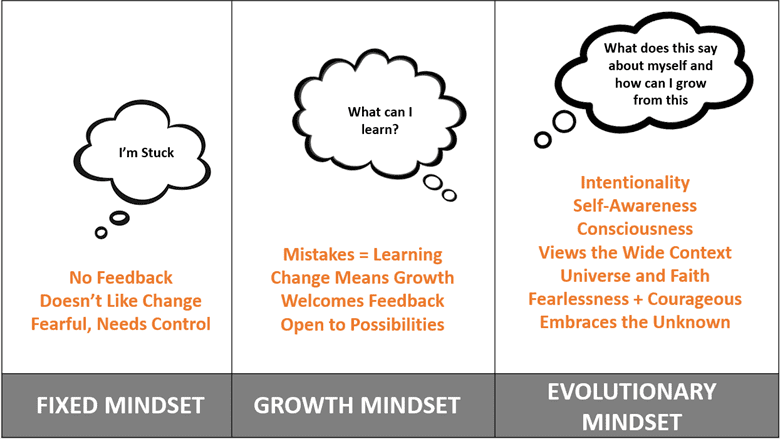 "Every living entity is an adaptive environment and is in constant flux between growth and contraction and this is in relation to other living entities that surround it. The same rules, based on the science of evolution, apply to every living entity..." learn more dayedigital.com/adaptive-environment